Hurricane Katrina Anniversary
The 52nd Carnival of Hurricane Relief
this week marks a year's worth of blog posts concerning relief efforts and recovery. Way back on November 30th, three months after Katrina, which we thought was then something of a post-Katrina milestone, we hosted the
Carnival of Hurricane Relief on Gill Blog
.
It's hard to believe it's been a year since
Hurricane Katrina
made landfall; hard to believe that there still remains so much work to do in
recovery and rebuilding
, and so many people still need help.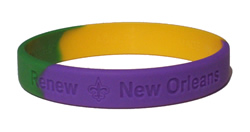 The effect of Hurricane Katrina on New Orleans
was catastrophic and long-lasting.
Katrina: the good, the bad, and the ugly
The Katrina Timeline